3 tags
3 tags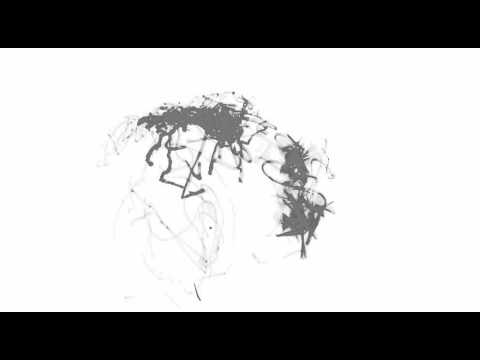 4 tags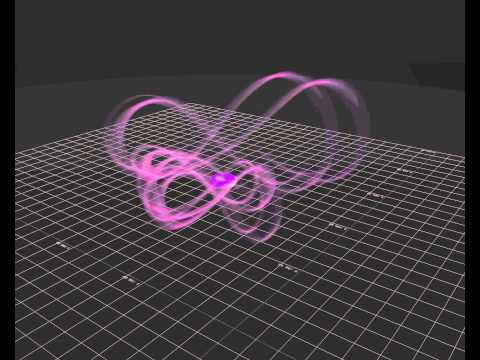 Motion Capture →
Head and torso motion capture of conducting.
4 tags
4 tags
To Be Dust
Dust was to become the single element in Xu Bing's 2004 installation, "Where Does the Dust Collect Itself?" exhibited and awarded the Artes Mundi Prize at the National Museum and Gallery in Cardiff, Wales. Xu Bing witnessed the collapse of the towers, and then collected dust off of the streets of Chinatown in lower Manhattan in the weeks following September 11. From this dust and the addition of...
1 tag
2 tags
This all happened in the past.
The beauty of fictional documentary is in its truth-telling. Take Waiting for Guffman. The characters are our hyperbolic selves, and the town, in its longing for history to affirm its efforts, is our desire for meaningful lineage as individual and community.  On Tuesday, we screened Waiting for Guffman in my video class before embarking on our second project, a 3-5 minute fictional documentary....
1 tag
Watch
The Funeral. See below for Evan's musings on the origin and process. There is a molting of story and style, easily noticed if you watch this back-to-back with The Apostles.  duckbeater: "There is a courage in any animal who forges his own destiny." So says a moose presiding as minister at a forest funeral, at perhaps the most treacly and didactic moment in the brief and pedantic short...
Watch
An afternoon of photography with Evan. While he edited into the night, I slept, dreaming of ducks.  duckbeater: The Apostles is a stop-motion animation that Liz and I photographed in her basement. It is about 12 sighted ducks and one blind duck, all thirteen from one very strange candle we found at a thrift store. Pavel's furniture is prominently featured. Liz and I are attempting some...
In Celebration of Net Art
Screening Circle: http://www.artcontext.net/act/05/screeningCircle/ Aleph Null: http://vispo.com/aleph/an.htm The Dumpster: http://www2.tate.org.uk/intermediaart/entry15385.shtm Average Shoveler: http://rhizome.org/artbase/artwork/31867/ Commission Control: http://artcontext.org/remote/cc.html
2 tags
2 tags
Drawing Maps
I drew myself a handy map of Nanjing, with all the major crossroads between the river and Purple Mountain. A full two weeks in and it's worn; the folds are wearing thin, and one rectangle is dyed blue from my jeans. It has been helpful for my city adventures, but I've come to recognize its limitations. Limitation #1: I used Pinyin exclusively, failing to also jot down the Chinese characters....
2 tags
2 tags
1 tag
3 tags
To Walk
I often, when traveling alone, get into a headspace where, rather than make appropriate travel choices, I simply choose to walk. Everywhere. It's not an inappropriate choice necessarily, but it is, in many ways, a safe choice, and, minus the exercise, a lazy one. To not walk would mean to interact with unknown people and systems, like taxi drivers and public transportation. I'm in a place where...
Hello, Nanjing!
I've arrived, after a 14 hour flight to Shanghai, a 2 hour bus ride from the airport to the train station (rush hour, for real), 1 hour in line to get train tickets, a 2 hour wait for the next available train (all the big city folk going to the small city for the weekend), a 1.5 hour train ride to Nanjing, and a scary taxi drive to the hotel. And no, not all taxi rides are scary. You know...
2 tags
Watch
Mile High Aerial Photo Launch #2. 
2 tags
3 tags
2 tags
My love, the scanner
We had our faculty art show last Friday. Here's, more or less, what I shared:  * * * I've been scanning objects using a flatbed scanner for about 6 years. I started with withering and molding fruits and vegetables. Branched out to withering and drying flowers. Now I'm branching out again – scanning all the strange objects that appear following spring thaw. In other words, more withering,...
3 tags
2 tags
3 tags
Collaboration: Aerial Photography
There's so much to say about the benefits of collaboration, and in this case, cross-disciplinary collaboration. I've been working with a colleague, Jeff, from the College of Engineering for the past two years. It's been lovely, and the most lovely part is that we keep tumbling into new possibilites for collaboration (3D video, motion capture, and, our most recent conversation,...
1 tag